Today's moments are tomorrow's memories.
If you're looking for a place where the owners are personally involved in furnishing and maintaining the home to the highest standards you have found it. Let our home be the place where your memories are made.
A pool with a view you may never want to leave.
We know that endless adventures await outside the gates of our home, but don't be surprised if some of your best times will be had right in the back yard. With a spacious 30′ long pool, cascading hot tub, and a private backyard backing to the Shingle Creek Park, the screened-in back yard is sure to be a favorite.
May the force be with you
Club Walt is book up quickly, often a year in advance. Enter your desired dates to check availability. But don't wait, Club Walt is one of a kind.
Practically perfect in every way.
Mary Poppins herself would be pleased to welcome you to this exquisite main floor master suite with it's luxurious King bed (you'll love our specially sourced mattresses) and charming decor. The attached ensuite includes two sinks, large shower and walk-in closet.
It
may
be a little hard to get the kids to stop playing and go to bed.
The spectacular game room includes a 200 game classic arcade, skee-ball, air hockey in addition to the amazing Star Wars themed theater,
Experience it in Virtual Reality
We've prepared a special 3D Virtual Tour so you can literally walk through every room of the house and get a taste for what is to come. Perfect for kids that wants to call dibs on their favorite room!
The Indiana Jones suite on the main floor is anchored by an aviator style King size bed and decor that will have you dreaming of ancient treasures. Features an ensuite bath with walk-in shower.
Be our guest in Belle's splendid suite.
One of the largest rooms with a large bathroom including two sinks, oversized shower and walk-in closet, Belle's main floor suite also has a view of the pool.
I never knew that Winter could be so beautiful.
A dream setting for your own Elsa and Anna, the Frozen suite even includes a 3rd toddler sized bed for younger siblings. Located on the main floor with an ensuite bathrom (tub/shower combo).
Magic mirror on the wall, who is the fairest one of all?
Snow White never had it so good! A luxurious king bed, antique armoire and sitting area. This main floor suite includes and ensuite bath with shower.
I still believe in heroes.
Your aspiring super heroes have found their home base! A full sized bunk bed and attached bath with tub/shower make this a sweet suite.
Return from a day at Universal Studio's Harry Potter's world to your own private chamber fully equipped with the Marauders map, Nimbus 2000 broom and spell collection. The attached bath/shower will keep you from roaming the halls at night.
A dream is a wish your heart makes.
Even Cinderella needs her private retreat. This king sized suite with ensuite with shower on the upper floor will be a welcome site after a busy day visiting the Magic Kingdom.
"I want to see the floating lights!" —Rapunzel
There's no need to escape from this charming tower room— with its twin canopy beds, every girl's dreams come true. The attached bathroom with tub/shower provides ample space to do your hair 🙂
Welcome to Radiator Springs.
Yes, those are real cars turned into sofas! This adorable loft will bring alive Lightening McQueen, Doc and Tow Mater! A large 80′ TV brings you the big game, and not shown is a long table; perfect for game nights. A second laundry is also located off the loft!
The perfect capsule for your crew with two sets of bunk beds and attached full bathroom. By the way, the light is super cool—flip the switch to change LED colors.
If you do your
best
each and every day,
good
things are sure to
come your way
.
The Princess and the Frog suite is sure to be a hit, especially with it own playhouse! A full size bed on the bottom and twin on top plus attached full bath and a view of the pool and park below make this a special spot.
The party's at Mickey's Clubhouse.
Mickey's clubhouse is the place to be. Choose from the adorable red queen sized cabin bed, or set of twin sized bunk beds and let the good times roll. Full attached bath.
We got no troubles. Life is the bubbles, under the sea.
One of the owner's favorite rooms, you'll be transported to a magical world under the sea. Ariel and her friends may never want to leave this magical place. Two twin beds and full attached bath.
They say if you dream a thing more than once, it's sure to come true. —Aurora
Situated in a private corner of the home, upstairs, Sleeping Beauty's suite is a welcome retreat. Features a King sized bed & full bathroom.
Yo Ho, it's a pirates life for me.
Captain Jack and the crew have been waiting for your arrival. Welcome to your quarters, mate. The real antique armoire and pirate's chest will impress even the most hardened pirate amongst you. Full attached bath and two twin beds. Pool view.
Two dishwashers and two refrigerators!
Designed especially for large groups, the kitchen features two full size refrigerators (each with ice and water) and well as two dishwashers. The dining table seats 16, the island seats 5, two additional tales eat 8 and open the sliding door to the covered lanai with seating for another 8! The main floor laundry is down the hall (and there is a second set of washers and dryers upstairs).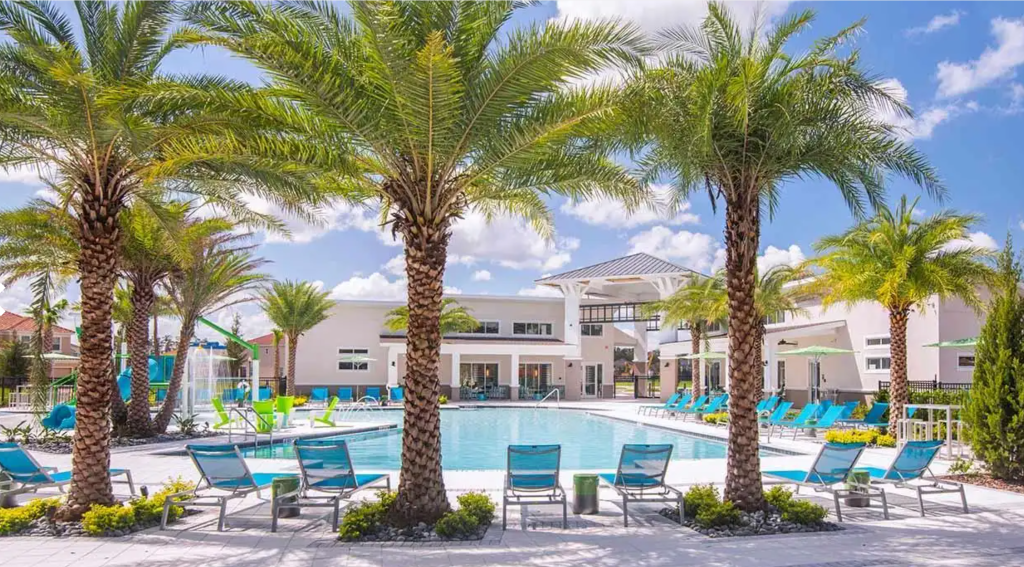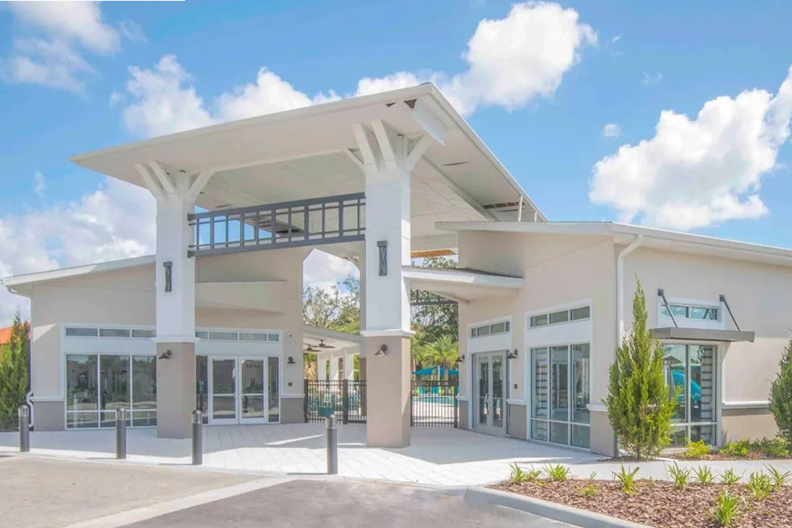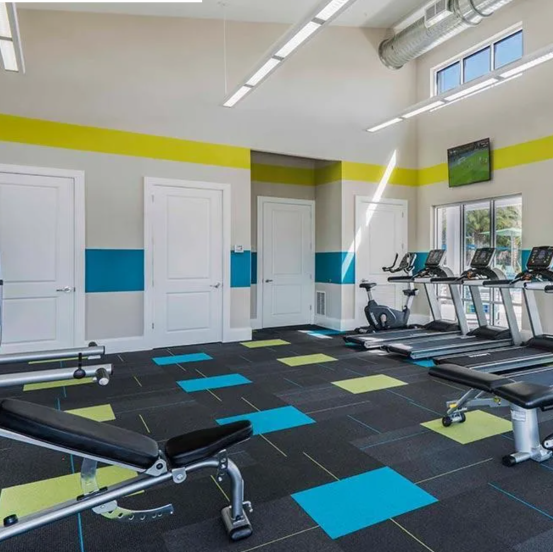 A gated resort community awaits you.
As if your own private pool, spa, theater and game room aren't enough, just down the street is an amazing resort style pool with waterslides as well as a gym! Included at no additional cost.
You're off to Great Places! Today is your day! Your mountain is waiting, So… get on your way!
Location
, Location,
Location
.
That's the aerial view on the bottom right…we back to the Shingle Creek Regional Park. From there you can explore miles of trails or even take eco paddleboarding tours!
The Orlando area is world famous for its amusement parks, but there is a plethora of other activities to choose from.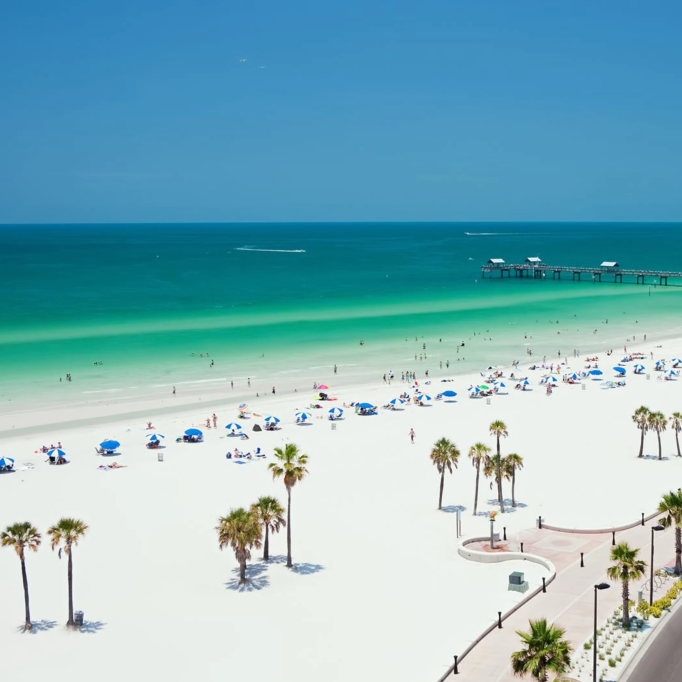 Your choice—head west for white powdery sands or head east for wave action!
Dreaming of a beach day? It's closer than you might think. Head east to the Atlantic to famous Cocoa Beach; it's just an hour and 17 minutes. Be sure to visit Ron Jon surf shop! Clearwater Beach is ranked as one of America's Best beaches. Head west an hour and 40 minute and experience the white powdery sand for yourself!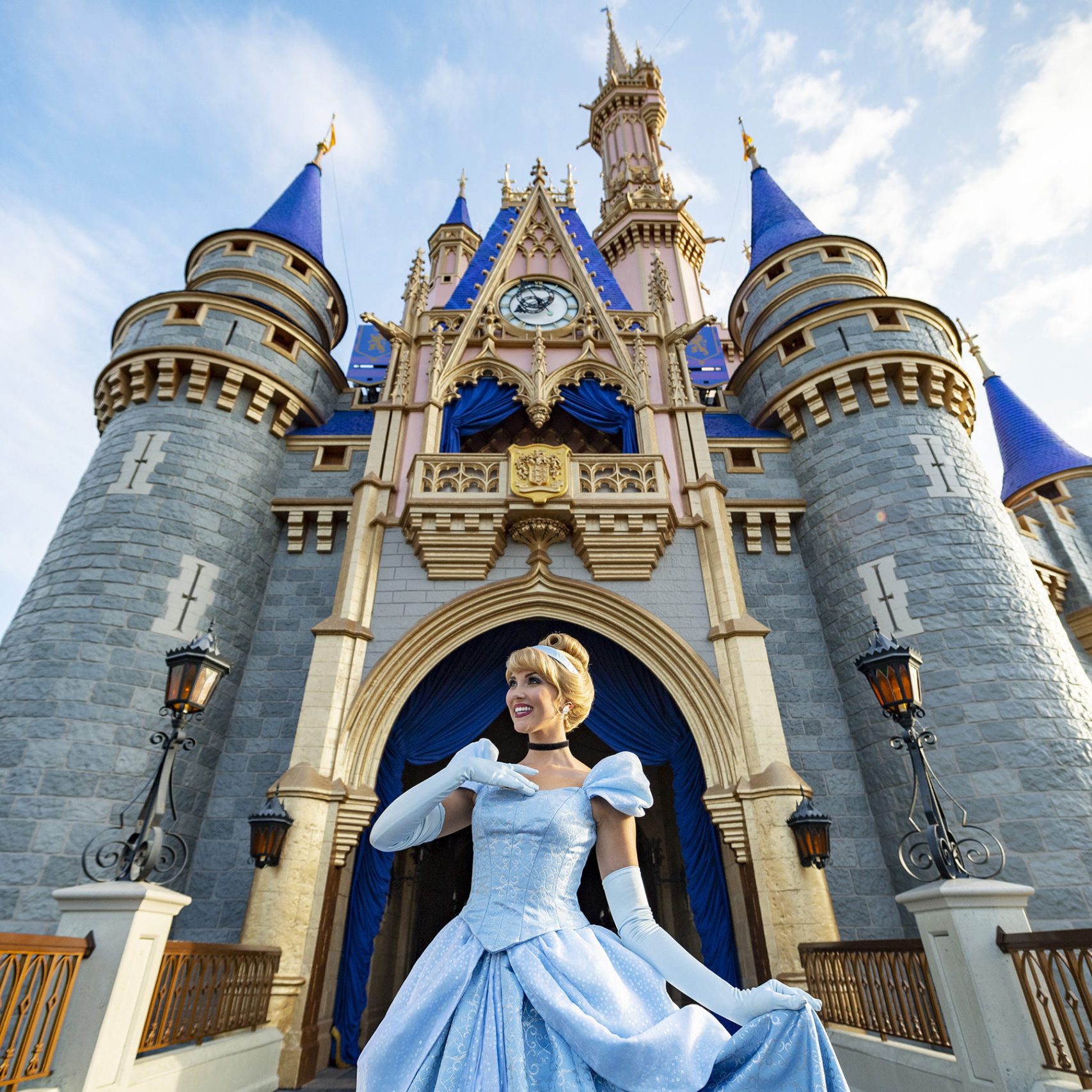 Disneyworld including the Magic Kingdom, Hollywood Studios, Epcot and Animal Kingdom
No introduction is needed…the world's most famous amusement parks are just down the street. Be sure and visits Disneyworld's site for advance tickets and reservations.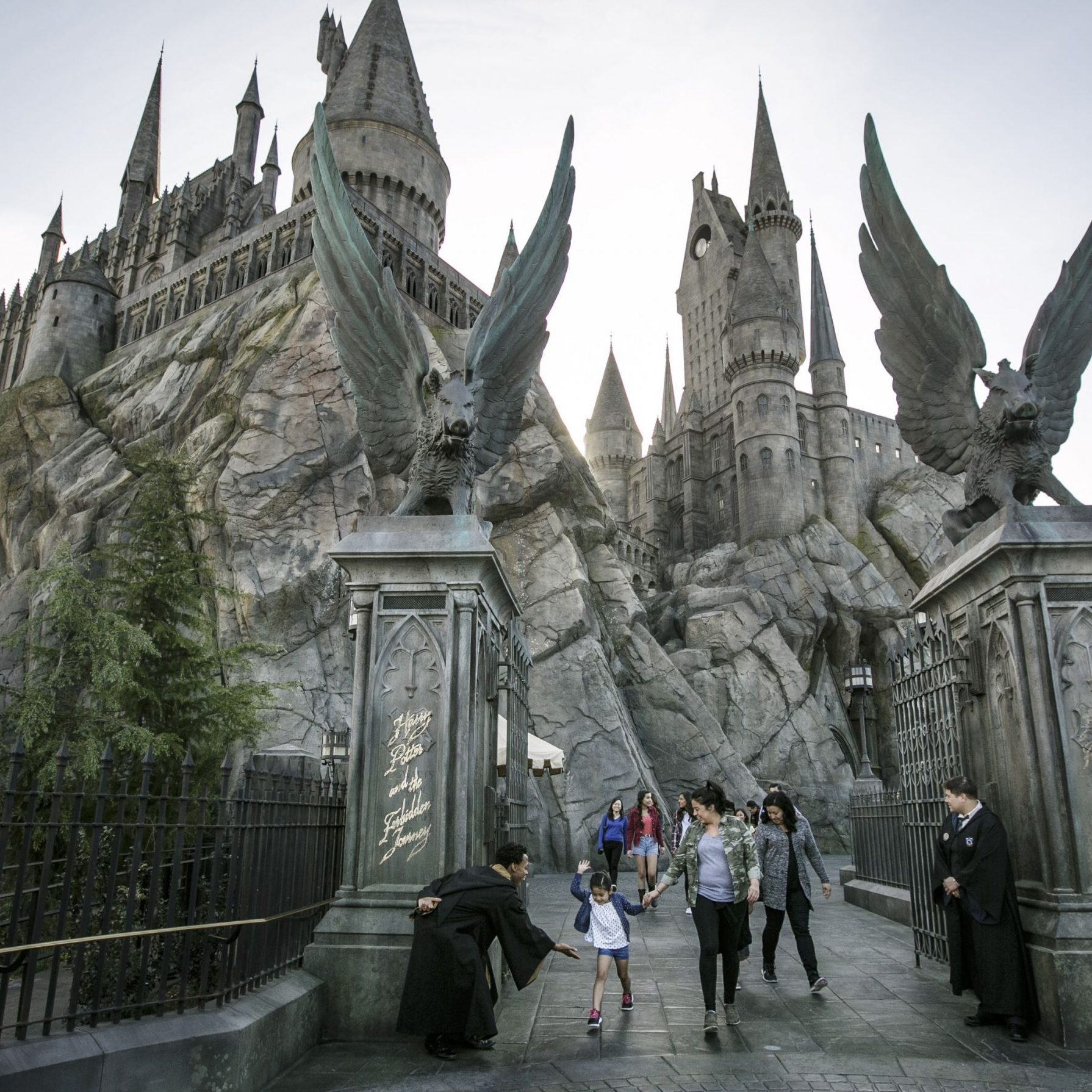 Harry Potter Land and Universal Studios
Located less than thirty minutes away is Universal Studios. In addition to some great water parks, massive roller coasters (the Jurassic Park roller coaster is the best I've ever been on!) and fun kids area like Dr. Seuss Land, Harry Potter land is amazing. You'll really feel like you stepped into one of JK Rowling's books.
Club Walt is opening for business in late 2021 and we look forward to posting reviews in the future. Here's a few reviews from our other vacation rental, Emberwood Lodge, in Winter Park, Colorado.
Great Extended Family Getaway!
Andrew's home was beautiful and well equipped for our party of 32! We had a mix of multi-generational families who just needed a weekend to getaway and enjoy time with one another. We had plenty of space to spread out and yet still gather. I was so surprised with how well equipped the kitchen was for our group. I definitely could have underpacked kitchen gear. I would recommend this home to anyone looking to getaway.
Amazing!
We had a wonderful weekend at this beautiful home! We hosted a family reunion—a wide range of ages. It was so nicely laid out so that the kids could stay up late in the bunk room and the adults had the quiet and beautifully furnished bedrooms. We thoroughly enjoyed our stay!

Wonderful!
I have rented a lot of large houses as we have annual retreats with 20+ people. This was the nicest by far due to quality lay out. Lots of great queen beds in the bunk room. Very nice house with amazing g views and it was well appointed with everything you could need. So close to skiing it was perfect. I would rent again without hesitation.